Roadmap
The M3Actions framework is currently under ongoing extension towards a model analysis framework which supports dynamic analysis and testing of executable models. The overall architecture is shown in the figure below.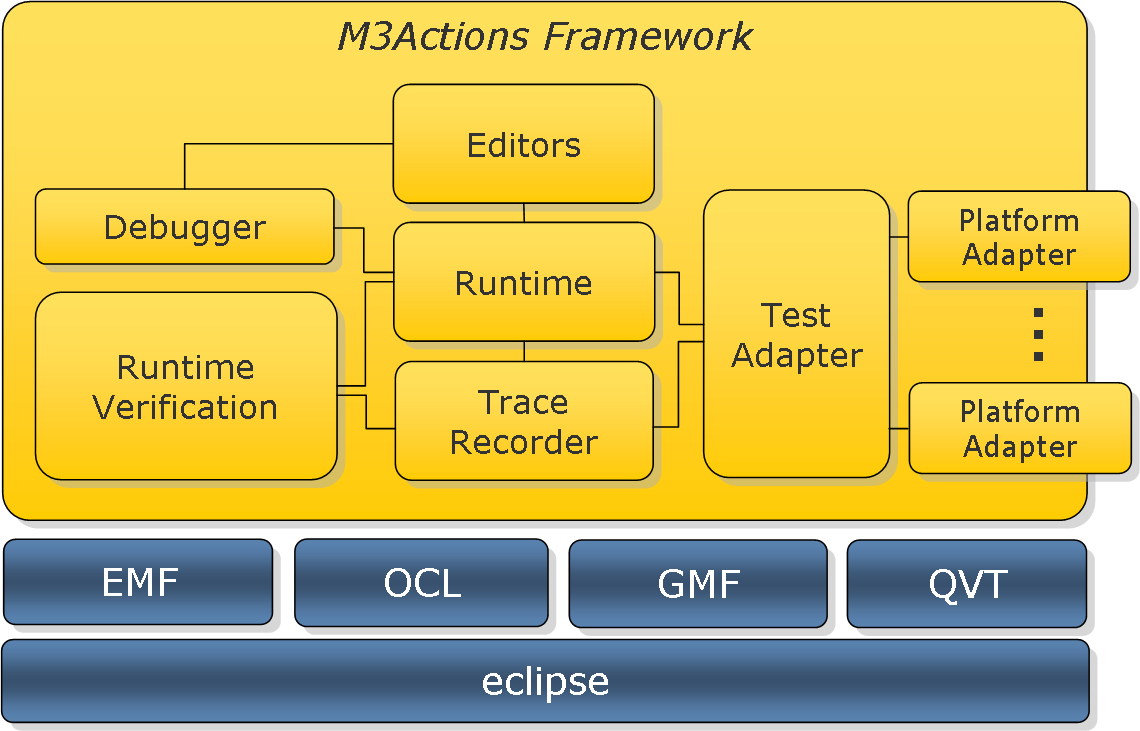 History
Summer 2006: Initial version of MOF Action Semantics (MAS) became available.
Mid-Summer 2005 - January 2006: Concept phase for exectuable foundations.